Every year, I host two Thanksgiving dinners, one on the actual day and the other on the Sunday before. I've been doing this for a while, but this year, I finally got smart and made nearly all of the sides in advance. I was so inspired by the idea of make-ahead holiday side dishes that I asked my dietitian friends for their favorite recipes.  Enjoy! 
The Best Thanksgiving Mushroom Sausage Stuffing from Tawnie Kroll. I love using mushrooms in stuffing for their meaty, umami flavor.
Genius Butternut Squash Soup from Katie at Mom's Kitchen Handbook is brilliant, and a real show stopper.
---
Make Pumpkin Apple Almond Muffins for breakfast or as a side dish for dinner. 
---
Cauliflower Cranberry Superfood Salad from Karman Meyer can be made up to two days in advance and kept in the refrigerator.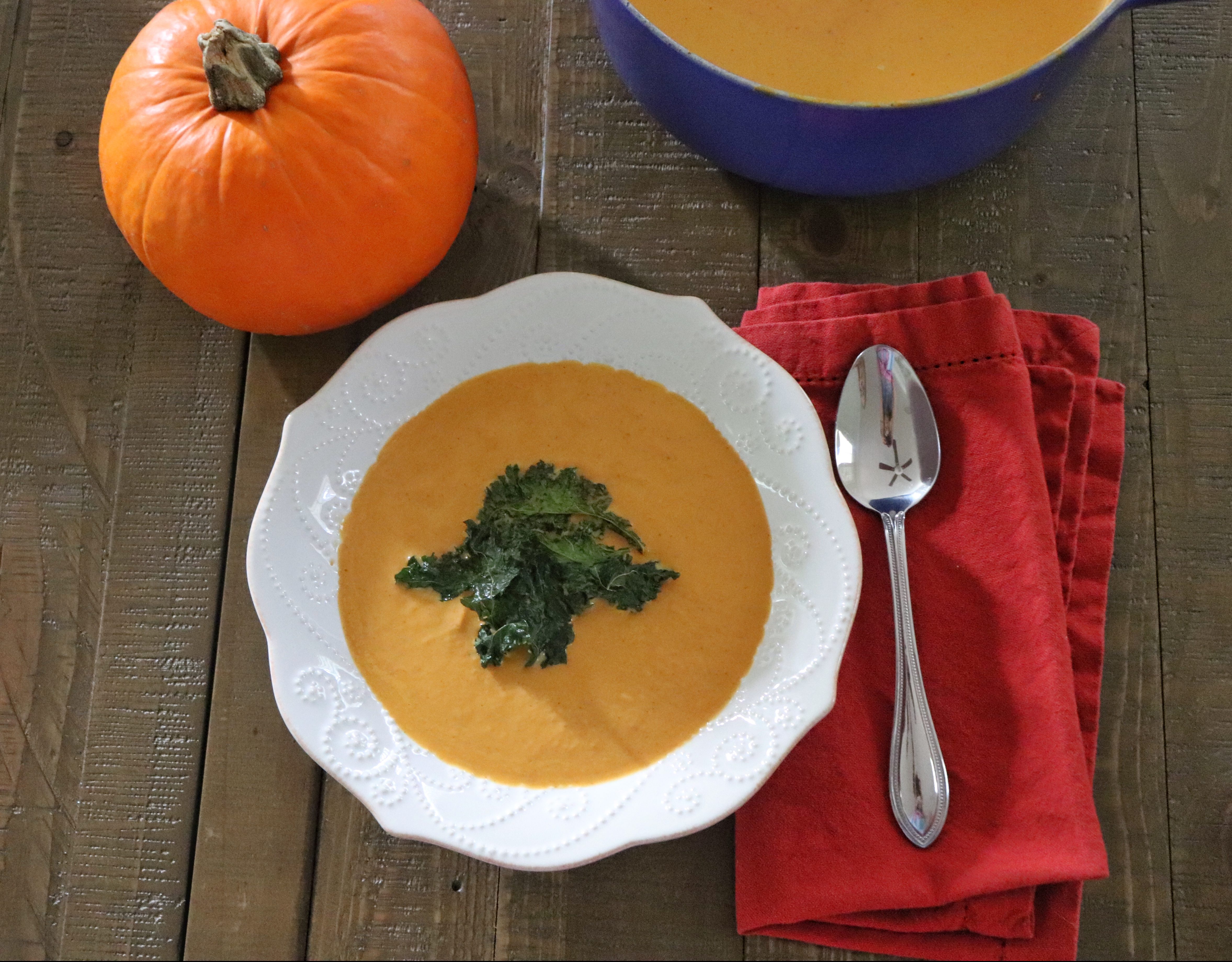 Easy Pumpkin Soup from Jessica Ivey, MS, RD can be frozen and reheated. It uses canned pumpkin, one of my favorite kitchen staples.
Walnut Stuffed Mushrooms with Walnut, Apple & Sage from Mandy Enright uses walnuts in place of meat for a vegetarian appetizer that's anything but basic.
---
Make a double batch of gluten-free No Added Sugar Fruit and Nut Quick Bread and freeze a loaf for later. You'll be happy you did! 
---
Liz Weiss' Pecan Topped Slightly-Sweet Potato Casserole can be frozen and reheated before serving. That's music to my ears!
Make-Ahead Kale Salad from Stephanie McKercher. The name says it all! Super convenient and colorful to boot.
Roasted Butternut Squash Salad with Dates & Feta from Edwina Clark. I love the spinach-date-and-feta combo!
Roasted Butternut Squash with Dates, Figs, and Pistachios from Sharon Palmer is vegan and gluten-free. And gorgeous!
Healthy-ish Maple Cranberry Sauce from Sarah Gold. Maple is one of my favorite fall flavors to combine with cranberries!
This fresh Cranberry Relish from Julie Harrington is a refreshing departure from store-bought canned and it can easily be made ahead of time.
I stink at gravy, so I'm grateful for Michelle Dudash's Best Turkey Gravy, which you make in two steps, one of them a few days ahead of time.
Roasted Vegetable Stock from Chef Catherine Brown can be made up to five days in advance and refrigerated or frozen for up to six months. Homemade stock is about 1,000 times more flavorful than store-bought, so if you get a chance, make this.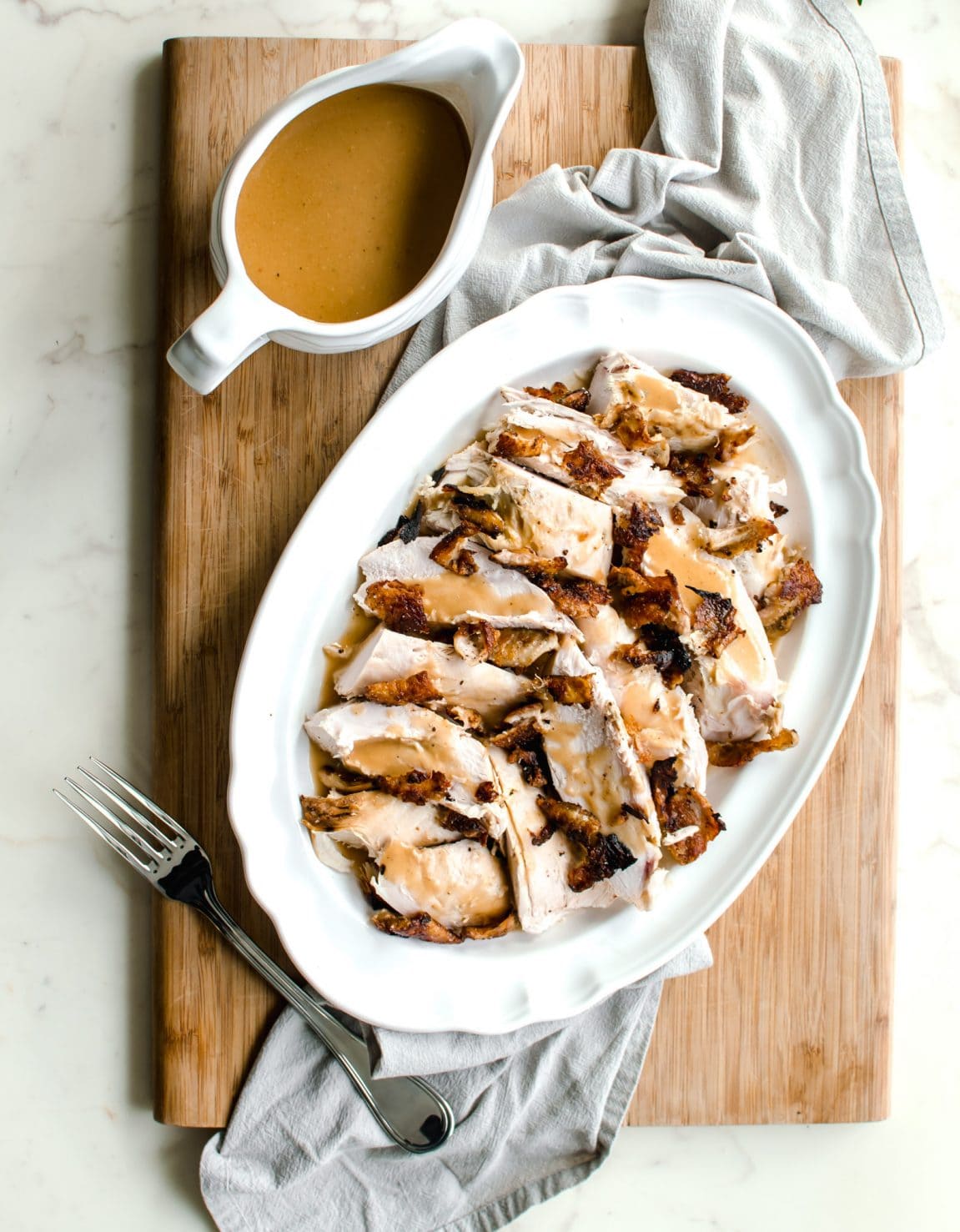 The Best Slow Cooker Turkey Breast + Easy Cider Gravy from Whitney Reist. Yes, this post is about side dishes, but I couldn't resist including this amazing recipe!
Happy holidays!